Employment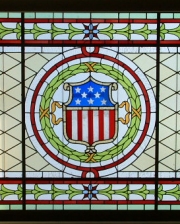 Current Vacancies
Librarian (Anchorage, #2017-2-USCA9Lib)
Previous Vacancies
Library Technician (Portland, #2016-2-USCA9Lib) - position filled
Librarian (San Jose, #2016-1-USCA9Lib) - position filled
Application Process
To apply, please submit the following to the San Francisco location listed below:
A cover letter that describes how your experience and skill set would benefit our Library system, why you would be a good match for the position, and what drives your interest in the Ninth Circuit Libraries.
A resume.
Materials may be sent via U.S. mail or other carrier, e-mail, or fax; originals may be submitted later if necessary for e-mailed or faxed copies.
LIBRARY - U.S. Court of Appeals
Attn: James Goodlett
P.O. Box 193728
San Francisco, CA 94119-3728
street address for deliveries: 95 Seventh Street, San Francisco, CA 94103-1526
e-mail: Personnel@LB9.uscourts.gov
fax: (415) 355-8696
Please note that all positions are subject to a background investigation, including an FBI fingerprint check. Employment will be provisional and contingent upon the satisfactory completion of the required background investigation.
The recruitment process can take many weeks. Until completed, the listing will continue to appear under "Current Vacancies." When the recruitment has completed, all applicants will be notified.
For questions, please contact James Goodlett at Personnel@LB9.uscourts.gov.